ARE YOU LOOKING TO EXPAND YOUR RANGE OF PRODUCTS?
Trust Caffè De Roccis the best Italian wholesale coffee supplier for you!
If you are an importer, a wholesaler or a food distributor and you are looking for a coffee supplier of an all-Italian tradition produced on state of the art equipment and full control of the production process, trust Coffee De Roccis, the best  italian wholesale coffee supplier! We will provide you with real Italian espresso and a variety of products to meet everyone's needs at home, at work, in a café' or a restaurant.
We select only the best varieties of coffee beans from various producing countries and apply stringent controls throughout the production process.
After roasting, the precious blends are carefully packaged to keep their original properties intact in time.
In our extensive range you will find different high quality beans, ground coffees and capsules compatible with most machines on the market today.
---
Are you a GDO buyer or do you own a ``Private Label``?
Private Label coffee supplier: "Certified" experience!
With over 100 testimonials and references, De Roccis is your ideal partner when it comes to private labels of beans, ground coffee as well as coffee capsules.
There is no limit to packaging and/or product customization. By changing roast or grinding, we can give each and every client and each and every market exactly the coffee they need.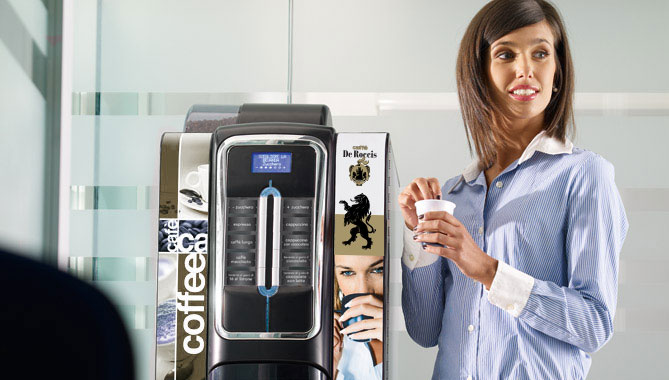 "Ciao Caffè 'is the line dedicated to the vending industry with blends specially designed to enhance the aroma of coffee any time and any place.
The presence of single origin Robusta gives the blends fullness in the true Italian tradition. The pleasant fruity flavor, creamy texture and consistency of all "Ciao Caffè" products guarantee a quality coffee break. Choose the best coffee supplier in Italy.
GDO, SUPERMARKETS, DISCOUNT STORES, HARD DISCOUNT STORES
Various blends of ground coffee available in 250-g. bags - Capsules compatible with Nespresso * and Dolce Gusto * - Private label possible with all products.
---
If you are you a Ho.Re.Ca. operator
De Roccis is your coffee.
Best Arabica coffees and an obsessive attention to the process will allow you to conquer your clients for life …
---